About me
Maxine Rawlings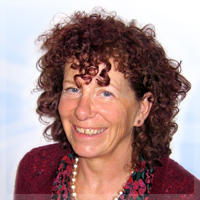 I am a practicing Reflexologist and trained at the Wilbury School of Massage in Brighton. I also practice Bach Flower Therapy and Phytobiophysics and hold ITEC and Advanced A.R.T. Tony Porter qualification. I am a full member of the Association of Reflexologists (MAR) and a member of the Institute of Phytobiophysics and am fully insured.
I currently work at the Acupuncture clinic in Hove as well as from home.
Recently Body Positive closed where I supported carers and clients suffering from HIV and Hepatitis for the last eight years.
Throughout my career I have worked with emotional and health related problems in different ways and it seemed a natural progression to study Phytobiophysics. I started my health career at BPAS in Brighton as a councillor, then gained my Bach flower Qualification as I needed something simple and em-powering to help me in my life as a working single parent with two children and very stressed.
Once stabilised I continued with my qualifications of Reflexology but then was attracted to a Pilot scheme Brighton was offering, 'RAILS' looking after children while on remand, the training was amazingly throught, and over the following 3 years one of the most difficult, but richest experiences of my life.
I continued and worked in a Private Children's Home, Pepper Harrow 'Dove-cote' in Brighton again a very professional based experience, we were all made redundant I decided to focus on my Holistic side of life.
I went to University here in Brighton and gained a teaching Certificate, taught locally and gained my considerable experience at Adult Education classes and privately.
In 2001 I 'found' Phytobiophysics which encompasses all health problems stemming from our mental emotional physical and most important spiritual lives, this is a cutting edge Therapy which when combined with Reflexology jump starts the body to well being.
My initial Therapeutic qualification was in 1992 since that time I have attended many workshops of many differing types, so I feel I have developed into a very rounded Health Practioner and I feel well placed to advise individually on stress management lifestyle.